One of the big benefits of running CommanderCast is that I get to write the staff bios.
ANDY aka GHoooSTS
Position: High Chancellor, CommanderCast.com; Tactical Podcasting Team Squad Leader
Favourite Commander: Ib Halfheart, Goblin Tactician (IB NATION STAND THE FUCK UP)
Other Games He Plays: "Type 4, Big Box, Yomi, Street Fighter 2, and Battlefield (all iterations) are the big ones, but I'll play damn near anything with anybody."
Favourite Blocks: Tempest, The Dark, Invasion
Hey, check out that dickbag with the STUPID headset on!
I really like the Wu-Tang Clan.
Contact Information:
Twitter: @CommanderCast
E-Mail: CommanderCast(at)gmail(dot)com
Forum Handle: GHoooSTS

DONOVAN aka d0su
Position(s): Tactical Podcasting Team; Quality Control
Favourite Commander: Squee, Goblin Nabob
Other Games He Plays:  Dance Dance Revolution, Dominion, Chess, Soul Calibur, Sonic the Hedgehog
Cockatrice ID: d0su
Favourite Blocks: Time Spiral, Urza Block, Mirage
Every podcast needs a perfect gentleman who also happens to be able to drop Dragonball references occasionally on-air. Donovan fills this crucial role n the CommanderCast team. Byron tagged this guy in one night when we were dealing drugs podcasting and figured we needed a third man. Donovan happened to have an AK-47 extensive knowledge of the subjects at hand. Fortunately for us, this is a recurring trend. As our resident super-casual, budget-oriented player, Donovan is always on point when it comes to making crazy combo decks that also don't make your opponents want to punch you in the face.
Also of note: Donovan has an exceptionally pleasant accent that can deflect bullets. I've seen it firsthand.
Starting in Season Four, Donovan accepted the lofty position of Co-Administrator of CommanderCast.com, no doubt serving as one more step towards becoming the Internet Tony Montana. What this entails is mostly doing menial website work and ensuring updates go down as they should. It's a pretty glamorous position.
Contact Information:
Twitter: @d0su
E-Mail: donokun(at)gmail(dot)com
Forum Handle: d0su
Other Enterprises: Check it, also the new drummer for IronCircle
CONOR

Position: Quality Control
Favourite Commander: Urabrask, the Hidden
Other Games He Plays: Draft and Standard
Conor jumped onto the CommanderCast team sometime around the start of Season 3. You can tell because suddenly the overall quality of the podcast went up; less "herp derp", more crisp editing. Why? Because when it comes to audio quality, Conor is on some Terminator shit. Tracks out of sync? Sniped, put back in their rightful place. Awkward but oddly romantic silence? Axed, WITH AN AXE. That's how Conor rolls. He keeps the podcast on point with incredibly thorough prooflistening, week after week. I later discovered that Conor is a sound editing professional, which made sense but it still baffles me that he spends time working with a chump change operation like CommanderCast. But hey, I'll sure take his help because it's AWESOME.
Are you working on a project involving sound? Do you need people to listen to your material with their ears? Conor's professional contact information is below. He will make your thing better.
Contact Information:
Twitter: @conorpodonnell
E-Mail: sfx.conor.odonnell(at)gmail(dot)com
Other Works: conorpodonnell.com
BYRON aka SURGINGCHAOS

Position: Tactical Podcasting Team
Favourite Commander: Sakashima the Impostor
Other Games He Plays: "Limited, Standard, and soon to be Modern. Outside of Magic, I LOVE fighting games, specifically the Vs. series and Darkstalkers."
Byron is a CommanderCast OG, among the realest of the real. He was on episode one with me and continues to hold the place down. I basically hooked up with Byron since he made himself the poster child of the 'unban Kokusho' movement and I figured our disagreement on some subjects would produce a more interesting podcast. It must have worked, because here we are forty episodes later still going strong. Byron's bit is serving as a more competitive commentator, since I'm shitty and have no interest in being good at Magic anyway. It only makes sense to have one person on the show know what they're talking about.
As a note, I hope you play fighting games because Byron loves to make extra-opaque references to fighting games all the time. It's his jam.
Contact Information:
Twitter: @surgingchaos
E-Mail: surgingchaos19(at)gmail(dot)com
Other Works: Top 50 cards list
BRIONNE aka FORK OF DOOM

Position: Author, "Line in the Sand"; Tactical Podcasting Team
Favourite Commander: Eight-and-a-Half Tails
Other Games She Plays: Minecraft, Nintendo 64 games
MTGO/Cockatrice IDs: Fork of Doom
Favourite Blocks: Ravnica, Alara, Kamigawa
Other Enterprises: Writer, Top and Go Productions (also my personal EDH blog if I ever get around to updating it, http://loveintheruinsedh.wordpress.com/)
Straight gangsta, article-slingin', hold-her-plains-sideways, proxy-printin' Brionne joined the CommanderCast squad in season three. While most people involved with this website have come to be so through highly roundabout methods, Brionne is probably the best story. Here, let me provide a manuscript:
- It is a Mailbag segment. Andy is reading a listener e-mail. -
Andy: We have an e-mail from Brionne. He says… (whatevs)
Brionne (via Twitter) : I am a woman!
Andy: derp
- scene missing -
Whoops, looks like that story is mostly lost to the relentless march of time! Oh well! Now that she's here, she is writing some wonderful articles about all kinds of stuff, usually focusing on resolving the kind of problems many local Commander groups end up with.  She is also known to appear on the podcast from time to time to provide her insights on Commander.
Contact Information:
E-Mail: snapple.coffee(at)gmail(dot)com
Twitter: @snapplecoffee
Forum Handle: Fork of Doom
SEAN aka SWORDS TO PLOW

Position: Author, "Accumulated Knowledge"
Favourite Commander: Arcum Daggson
Other Games He Plays: "Standard, Modern, and Peasant. I play a little Warhammer 40K and PC games on the side."
I don't remember the exact chain of events that led to Sean working with me, but I know it's fairly convoluted and probably started with an extremely civil disagreement and discussion we had via e-mail. While Sean and I don't see eye-to-eye on everything, I think that makes his perspective even more valuable. He also has left a trail of content across the internet, starting with a blog and moving on to RedSiteWins. Still active writing for both that site and voicing his opinions on their podcast, Sean has decided he has the free time to boost CommanderCast's profile with his literary (and sometimes auditory) presence.
Sean is also straight-up drunk probably 99% of the time if his photo is any indicator, and this makes him the most eloquent drunk I know. Admirable.
Contact Information:
E-Mail: Swordstoplow(at)gmail(dot)com
Twitter: @SwordsToPlow
Other Works: "RedSiteWins; I used to run a little blog called The Arcum Asylum; once in a blue moon I will be up to painting cards and I will post the results at Swords to Paintbrushes."
MAX
Position: Author, "Peasant Rebellion"
Favourite Commander: Ghave, Guru of Spores
Other Games He Plays: "Pauper, Peasant, standard Commander, draft, sealed, all Palladium RPGs (especially Rifts), Settlers of Catan."
It's Max! Who is he, and what's the deal? He's the newest addition to the roster, so I guess you'll just have to wait and find out.
Spoiler alert: Max is a huge Pauper Commander enthusiast and he will be bringing y'all his super in-depth thoughts and strategies for succeeding in the land of no monies. He sent me his first article just after Season three ended, and it was nothing short of brilliant. He's had no problem transforming that single article into an endless stream of pauper-related articles, which you will find here on CommanderCast.com.
Contact Information:
E-Mail: Maxwellian2000(at)yahoo(dot)com
Other Works: Panoramic Records
IMSHAN aka SINIS

Position:
Author, "Generally Speaking", Editor
Other Games He Plays:
Star Wars CCG, printed by Decipher; a myriad of board games
Of all the ways people ended up meeting me and doing their thug thizzle on CommanderCast, Imshan's story is probably the simplest and yet also the most tragically unlikely in today's society where people are so scared of face-to-face contact. One day, I got an e-mail from a stranger who said he wanted to play Commander with me since he lived in the same area. I was like "cool". I have no aversion with letting strangers into my house, since my MtG posse is entirely rehabilated gang members, Viking berserkers, and John Matrix; if the shit jumps off we can handle ourselves. But we didn't have to because Imshan is a totally cool dude who does not try to stab strangers he meets via the internet.
One night in the car he asked if I'd like him to write for CommanderCast and I said yes. See how uncomplicated life can be? Anyway, when Imshan is laying down his wisdom in "Generally Speaking", you can expect two things: 1) Tech and 2) Decklist. This isn't to say he's a herp-derp decklist regurgitating guy, but rather than he does a damn good job of it and you can expect quality from him every time his picture pops up.
Twitter: @generalspeak
E-Mail: ipoolar(at)hotmail(dot)com
Forum Handle: Sinis
KARSTON aka TOPANDGO

Other Games He Plays:
"Standard from time to time, Legacy, and good ole Cube. Starcraft 2 and many, many board games."
In the midst of a YOUTUBE INFERNO you can find Karston, the man behind the brilliant
TopAndGoProductions
channel home to The Other 99. His video editing skills slice through bullshit like some kind of AV Club Shaolin Monk. Knowing Karston is on point in the intertron video realm, it only seemed natural to ask him to take on the CommanderCast YouTube Portal. After all, I didn't feel like doing it myself. Since he agreed to handle it, now I can go about my durdling while he regulates over there in the name of Wrexial-Approved content!
Also for real if for some reason you didn't click on the first
TopAndGoProductions
link above then click on this one and subscribe because his channel is totally badass.
Twitter: @topandgo
E-Mail: karstonperry(at)yahoo(dot)com
Position:
Author, "Journey to Nowhere"
Favourite Commander:
Asmira or Shieri
Other Games He Plays:
Catan, Dominion
Cockatrice ID:
GUDoug
Favourite Blocks:
Tempest, Invasion, Mirage
The man offering you dice in the photo is Jud. He was basically on the CommanderCast staff for a long time without being credited, or really having a job even I guess. But he was heavily involved though the critical avenue of feedback. A lot of the changes to older segments and the like on the podcast have been shaped by Jud's feedback. I'm sure most of the longer-running writers also have similar things to say. During our Audience Appreciation event Jud ended up writing an article and it was more than good enough to offer him a formal position on the team. Since he apparently owns a crank-powered computer or something, he can't podcast, but he can work a word processor (though apparently it lags!). This means he can write, and write he does.
To check out Jud's heavily themed decklists mixed with artistic endeavours, check out his column
Journey to Nowhere
.
E-Mail: JudsonJG(at)gmail(dot)com
Twitter: (at)GUDoug
Forum Handle: GUDoug/ GU Doug
Position: Author, "Savor That Commander Flavor"
Favourite Commander: Kaalia of the Vast
Other Games He Plays: Yu-Gi-Oh!, Card Fight: Vanguard, Pokemon
Cockatrice ID: BlueRam1409
Favourite Blocks: Ravnica, Alara, Innistrad
I asked publicly if people would be interested in writing on the website and Will answered by sending me what amounted to an actual resume. That unto itself was pretty impressive. You have to understand–and you probably can if you read this page–that normally, people kind of fumble into this enterprise. I think Will is probably the most deliberate setup so far, where things were actually planned out instead of just happening. He also volunteered to do things weekly, which at the time was a first.
Will writes about the 'flavor' element of Commander a lot, as in at least 700% more than anybody else on CommanderCast was doing at the time. If you like to know what kind of breakfast cereal Ghave, Guru of Spores enjoys or like to see decklists built from an approach other than 'PUT IN GOOD CARDS' then Will probably has what you want with Savor That Commander Flavor.
Contact Information:
E-Mail: Wiehernandez(at)gmail(dot)com
Twitter: @BlueRam1409
Forum Handle: BlueRam
MIKE aka MIGHTILY OATS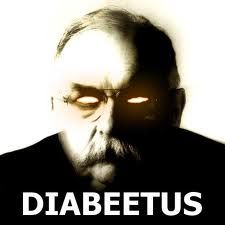 Position: Author, "Cooking With Oats", undisputed Photoshop Champion
Favourite Commander: Bruna, Light of Alabaster
Other Games He Plays: Munchkin, Settlers of Catan, Left 4 Dead 2, Team Fortress 2, Diablo (all of them)
Cockatrice ID: MightilyOats
Favourite Blocks: Time Spiral, Mirrodin, Ice Age
The man with the power of Wilford Brimley, the beast with the mouse-and-keyboard skills on Photoshop, the king of decklists buried in jokes: all these are adequate descriptors of my man Mike. Coming into the scene like Superman just in time to save me, I found myself knee-deep in a crisis; with an author unable to meet their deadline, CommanderCast was slipping perilously close to being subjected to my 'writing' again. Then, in the inbox, I find a man offering salvation in the form of a hilarious decklist article. I windmill slammed it and given the popular reception, I knew I'd be a moron not to extend a full-time writing spot to Mike, which he accepted (thankfully).
When it's time for Mike's articles up jump off, you can expect two things: an awesome photoshop or five, and a fun-but-not-overpowering decklist, complete with a history of the deck's development that may or may not involve domestic disputes. It's awesome!
Contact Information:
E-Mail: mike.r.workman(at)gmail(dot)com
Forum Handle: Mightily_Oats
PHIL aka THE PHILLIONAIRE
Position: Webmaster
Favourite Commander: Sedris the Traitor King
Other Games He Plays: Yomi, vidyagaems
Other Enterprises: PhilipMaccallum.com
Phil is responsible for the construction of the new, sleek CommanderCast.com. He also looks completely badass in aviators. If you have a website and need it sexified, then Phil is the #1 person I'd be recommending you hit up for some help. You can check out his website over at PhilipMaccallum.com or even get ahold of him on Twitter, but really, what more do you need than to lay eyes on CommanderCast.com? His talents aren't just limited to sitting around like a fucking NERD writing crazy webternet code for websites; he also designs graphics (like the lovely "Wrexial Approved" stamp), pimps layouts, and once killed a bear with his Ask Enquired jacket.
…the bear was totally starting shit, so don't get mad at Phil.
Contact Information:
E-Mail: phil527(at)gmail(dot)com
Twitter: @ChanceUnknown