By William aka BlueRam
By Jhoira (avatar by PolishTamales)
"Day 31: I finally succeeded i my time reversal experiment!
"Day 30: I might have a problem here." ~Journal of the Prime Izmagnus
-Inspiration
Foreword

The following has been translated from near-indecipherable handwriting. At this time it is unclear if the original author knew what he was doing, or if he was just touched in the head. I've done my best to transcribe the records for your enjoyment, in their entirety, without misrepresentations. I would ask the original author what some of these notes meant, but unfortunately I was unable to track him down for comments. As such, I will provide commentary and translator's notes when appropriate to explain certain references or to take an educated guess at what's going on.
So for what it's worth, I hope you enjoy this series of experiments concocted by one, William aka BlueRam.
Much regards,
Jhoira of the Ghitu

Posted by Mike aka Mightily Oats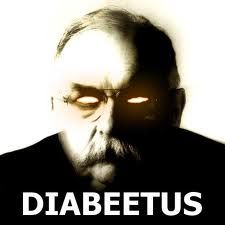 Time is a great teacher, but unfortunately it kills all its pupils. ~Louis Hector Berlioz
The sun rises in the east, first
kissing
the soaring mountain peaks and slowly dripping into the glacier-ridden valleys. A frigid spring wind comes rushing from the north, insidiously disregarding my many layers of long underwear to fondle my dangly bits with its icy fingers. The frosty cloud of my exhalation mixes with that of my stalwart war-yak, shifting restively beneath me while he chews his cud. The sonorous tolling of a gong echoes through the valley, announcing the birth of another day.
This is monk country; where bald little men gather in their high-mountain factories to churn out philosophies, idioms and clever sayings that eventually end up in oddly shaped cardboard boxes that are called cookies by terminally optimistic restaurateurs. This is where the greater part of the R&D takes place for True Enlightenment. This is also the place where people come to learn how to break bricks with their face, pile drive a school bus and punch a castle to death.