Hello everyone and welcome to CommanderCast Episode 375! This week Mark and Adam are bringing discussions with a discussion on playing with Flashback in Commander! but first, the guys have a quick community talk about some of the new cards showing up in the next set, Throne of Eldraine! Plus some talk about how funny it is to see a CGI guy do flips in Titanic.
Click the IB to find out more!!!
CommanderCast Episode 375
Posted: Sept 16, 2019
Intros: 
Adam
Mark 
Keep up with the conversation on Facebook & Twitter.
Community
More Throne of Eldraine spoilerz
Topic: (options)
Why do we need trailers for

Magic

sets?

Do we care that there won't be rare dual lands in this set?
Strategy
Flashback strategies 
702.33a Flashback appears on some instants and sorceries. It represents two static abilities: one that functions while the card is in a player's graveyard and another that functions while the card is on the stack. "Flashback [cost]" means "You may cast this card from your graveyard by paying [cost] rather than paying its mana cost" and "If the flashback cost was paid, exile this card instead of putting it anywhere else any time it would leave the stack." Casting a spell using its flashback ability follows the rules for paying alternative costs in rules 601.2b and 601.2f–h.
Rulings
You must still follow any timing restrictions, including those based on the card's type. You can only cast a sorcery using flashback when you could normally cast a sorcery. Likewise, when an instant (with flashback) is sent to the graveyard, that player may cast it from the graveyard once more during their opponent's turn.

Casting a spell using flashback doesn't change the mana cost (or converted mana cost) of the spell. You just pay the flashback cost instead.

Effects that cause you to pay more or less when casting a spell will also affect what you pay when casting the spell using flashback.

A spell cast using flashback will always be exiled afterward, whether it resolves, it's countered, or it leaves the stack in some other way.
Pros:
Value!!

Occasionally cheaper Flashback costs 
Cons: 
Flashback cost is usually higher

Gets exiled after being flashed back

Small number of cards that grant Flashback

Other players don't appreciate it when you do the

Wayne's World

"diddly-do, diddly-do" dream sequence sounds whenever you cast a spell with flashback.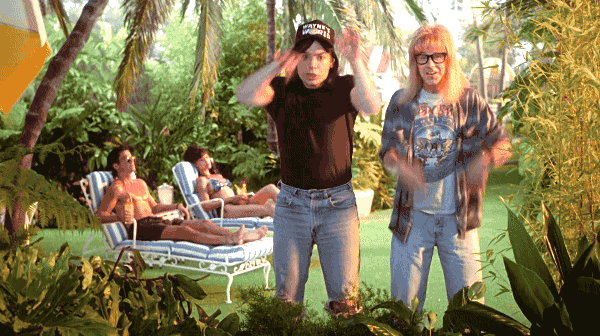 Technology
Flashback-friendly Commanders
Outtro/Contacts:
CommanderCast  – Email: commandercast(at)gmail(dot)com // twitter: (at)CommanderCast
Calvin – Email: captainredzone(at)gmail(dot)com  // twitter: (at)CaptainRedZone
Mark – Email: mahlerma(at)gmail(dot)com
Adam – (at)squire9999
Be sure to check out our CommanderCast Facebook page. 
And a big thanks to everyone here at the CommanderCast Network. We'll see you next week with more community, strategy, and technology. Until then, LET'S GET IT!