Hello everyone and welcome to CommanderCast Episode 440! This week Mark and Adam going to try and answer the age old question… Does size really matter? Does it really matter how big or small your hand size is? What did you think I was talking about something else? But seriously, does it matter so much that you have no max hand size that you need to have cards and effects in your deck so you can have the biggest hand in the game? Well today the guys are going to take a moment to see if they can figure out if it's worth it. But first, a quick look at an old school game with an MTG twist over on Scryfall.com. Then we wrap things up with a tech segment to help all of you who still need to have hands big enough to slap elephants.
All that, plus our usual interstitial fodder, and all you have to do is Click the IB!!!
CommanderCast Episode 440
Posted: May 10, 2021
Intros: 
Adam
Mark 
Keep up with the conversation on Facebook & Twitter.
Community
"Defeat Bolas" in Scryfall
Other old games we want to steal Magic's lunch.
Interstitial fodder: 
Something is Killing the Children

Mark has

Resident Evil

fever

Adam might just hate X-Men sales strats
Strategy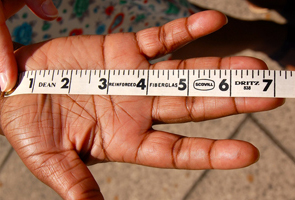 When do you really need "no maximum hand size" in EDH?
It's probably overused

When your draw game is strong, son.

Sphinx tribal

It depends on what your graveyard game is like.
Technology
Outtro/Contacts:
CommanderCast  – Email: commandercast(at)gmail(dot)com // twitter: (at)CommanderCast
Calvin – Email: captainredzone(at)gmail(dot)com  // twitter: (at)CaptainRedZone
Mark – Email: mahlerma(at)gmail(dot)com
Adam – (at)squire9999
Be sure to check out our CommanderCast Facebook page. 
And a big thanks to everyone here at the CommanderCast Network. We'll see you next week with more community, strategy, and technology. Until then, LET'S GET IT!