Hello everyone and welcome to CommanderCast Episode 500! The time has come. We have reached 500 episodes and it's time to close up shop. One final ride before we go off into the sunset. We here at Commandercast.com would like to say a huge Thank You to all of the listeners for being here to listen to us over the years. Today Mark and Adam spend their time thanking everyone that help make this show fun and worth doing.
All that, plus our usual interstitial fodder, and (for one last time) all you have to do is Click the IB!!!
CommanderCast Episode 500
Posted: October 31, 2022
Intros: 
Adam
Mark 
Keep up with the conversation on Facebook & Twitter. Or maybe delete your social media accounts in order to save your sanity and our society. Whichever.
Community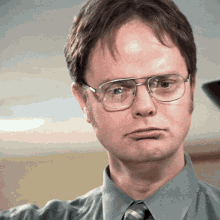 A salute to the comments section
Big thanks to:
Jeremy

Ward

Stephen

Phil

Mike

Dean

Thefallingflowerpot

Slugfarm (Devo's "Can't Get No Satisfaction" is a solid cover)
Interstitial fodder: 
Something, something movies!

Adam watches

Black Adam,

Mark finally checks out

Silver Linings Playbook

.

Something, something Video Games! (mostly Final Fantasy)

Squad 51 vs. the Flying Saucers

FFXVI

trailer, future Final 

Fantasies

Something, something comic books!

Something, something punk rock!

Adam returns to Jersey for a NoFX/Descendents show. It was really good.

Something, something FOOD!
Strategy
Adam's hottest takes: There is no strategy, there is no meta.
Technology
Final sign-off: what would we want to be next for Magic or EDH in general?
Adam:
Abolish reserve list

Abolish banned list

Let the people dictate the game not the other way around

Anarchy in the UK
Mark:
Fix Arena/create a good digital version of Commander? (Maybe that's a genie wish?)

Stop it with the special booster nonsense

Buffs over Nerfs

! (Just try to keep that shit evenly distributed)
Outtro/Contacts:
CommanderCast  – Email: commandercast(at)gmail(dot)com // twitter: (at)CommanderCast
Calvin – Email: captainredzone(at)gmail(dot)com  // twitter: (at)CaptainRedZone
Mark – Email: mahlerma(at)gmail(dot)com
Adam – (at)squire9999
Be sure to check out our CommanderCast Facebook page. 
And a big thank you section:
Eric & Noel (

Rival's Duel

)

Aaron (Uncle Landdrops) & Eric (Grandpa Growth) – (tons of articles by both +

The Stack

)

Billy ("Notions of Horde" article series)
Hayes ("Let's Kill" article series)

Dodo Bird Commander (Josh & Ryan)

Shannon & Ryan (+Adam) – (

The Trinisphere

)

Chris B. ("Staple Remover" + "Massive Art Attack" series)

Josh & Greg (

Coast to Coast Commander

)

Judson (

Dusters

comic)

Rachel

Calvin

The old gang: Andy, Byron, Donovan, Neale, Jeremiah, Carlos, Chris, Scotty Mac, Shoe, Brionne, Sean (SwordstoPlow), Imshan, Oats, Cassidy, Brian (ISBPathfinder), MistVeilPlains
One last thing for the listeners: 
Go make stuff that you want to make.  Write some articles, do a blog, put up a YouTube video, start a podcast, do a Magic TikTok–whatever.
One last time, for old time's sake: LET'S GET IT!