PODCASTS
Season One: Wrexial Rising
Download S1: Complete in one .zip file!
Season Two: Ib Nation Stands Up! [blood in the water]
Download S2: Complete in one .zip file!
Season Three: Monocolour Madness
Download S3: Complete in one .zip file!
Season Four: Tears We Drankin'
Download S4: Complete in one .zip file!
Season Five: OMG He Is Riding A Turtle
Season Six: Skinny Jeans
Season Seven: 5C Sunburst Is OP
Download S7: complete in one .zip file!
Season Eight: Centurions Assemble
Download S8: complete in one .zip file!
Bonus Content:
Season Nine: CommanderCast GX
ARTICLES
One-Two Punch

 by Dodo Bird Commander
Commander with a Comedian & Vexing Devil

 by Eric Bonvie
His Vexing Devil Series:
Kitchen Table Tactics

by Jonathan
Unexpected Results

by Brian Aka Chaos MTG
Let's Kill:

by Hayes Aka Hayes The Hayes
Staple Remover and Massive Art Attack by Chris B
& His series Massive Art Attack:
(Social) Contract From Below

by Nole
(Social) Contract From Below #
OLDER ARTICLES
The Arcane Laboratory by Carlos
Carlos was the second writer CommanderCast ever had and will always be remembered fondly, even if he's not dead. Today you can find his writing on QuietSpeculation.com.
The Social Contractor by Andy
Andy's articles aren't very good, but he keeps cranking them out anyway. Gotta fill those updates somehow, right?
Unifying Theory by Justin
Justin wrote two articles and never sent me a profile image or anything. What a lazy bastard.
True Conviction by Matt
Matt doesn't write for CommanderCast anymore, but he used to, and it was awesome. He also used to be our primary editor. While Matt has since moved on to bigger things (SELLOUT!), his contributions are not to be missed.
Line in the Sand by Brionne
After a gender-bending incident Brionne ended up writing for CommanderCast focusing on local group issues. Read them, heed them, and watch your group flourish.
Hippo Genocide by Stephen
Stephen was CommanderCast's first writer and in a lot of ways laid some groundwork for what was to come on this site. He was pretty much pushed out of EDH by the insanity of online play on MTGO, unfortunately.
Compulsive Research by Adam
Adam kind of drifted out of reality or something, but before he went, he at least penned an article for CommanderCast.
Ancient Wisdom by Fred Cole aka Old Man Fred
Fred focuses on old cards, since he's old. Interested in some REAL vintage MtG? Forget that format for billionaires. Fred hooks you up with the equivalent of Antiques Roadshow for Commander on the regular.
Accumulated Knowledge by Sean aka SwordsToPlow
Sean's writing tend towards but are not limited to extremely in-depth card-by-card analysis of individual decks, but the lessons can be applied on a much broader scale that the individual pile of cards.
What Is This I Don't Even
Generally Speaking by Imshan aka Sinis
I know Imshan in real life so it's kind of hard to write a disconnected blub about him for this. But he really likes Kamigawa stuff. What a weirdo.
Peasant Rebeillion by Max aka Maxwellien2000
Max started out as a designated Pauper Commander writer, but who knows where fate will take his column? It doesn't really matter because wherever Max goes awesome follows.
Commanding the Fallen/Red In My Ledgers by Gibson
Journey to Nowhere by Jud
Cooking With Oats by Mightily Oats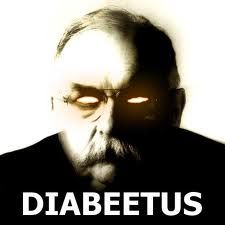 Wild Research
by Pat

Other Guest Articles
VIDEOS
Deck Primers by MistVeilPlains
CommanderCast Shorts by Andy
Deckbuilder's Spotlight by Andy
Byron's Vlog by Byron
New deck tech video every Friday! GET YOURS