Sorry for the interruption in our regularly scheduled shows, but through a combination of little annoying life factors, we had to take a week off to deal with… well, life.  Everything is fine, it's just that stuff piles up sometimes and sometimes you don't get to choose went you deal with that cue, you know?
On the bright side, we'll be back next week with spoilers and Khans of Tarkir nonsense to talk about.  So enjoy the communal sugar rush that is Halloween and we'll see you all in a week.
–Mark
By William aka BlueRam Olivia Voldaren

 "In Rakdos-controlled neighborhoods, everyone is part of the show."
           -Dreadbore
Welcome boys and girls, to my very own little piece of Commandercast treasure as well as our season finale. I am Olivia Voldaren, and I shall be your host on this evening after the glorious night of All Hallow's Eve. Oh, I do hope you all enjoyed your sweets. I know I will. <3
Last week, William got a challenge to create a circus-themed Rakdos deck. Of course, I had to persuade him otherwise, and by "persuade", I mean I asked him to chop an onion for me and the acid blinded him.
I thought they were tacky anyway.
Since he won't be able to see anything for at least a week, I kindly volunteered my services to pen the article myself. Aren't I a sweet thing?
Posted by Mike aka Mightily Oats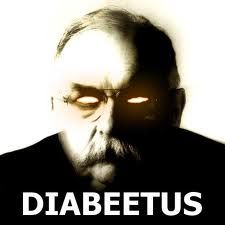 Howdy y'all and welcome to the "Mightily Oats All Hallow's Eve Spooktacular".
It's that time of year again when the leaves have fallen from the trees, the harvest has been gathered, Black Cats and Vampire Bats take on a more sinister air and all of the children have put their little signatures on Satan's Contract from Below in hopes that trading their immortal souls to the Lord of the Pit will garner them more Snickers bars and fewer of those God-awful peanut butter taffy things that come in orange and black wrappers. (I can't really blame the kids for doing this, as those things are in the same class of weapons as nerve gas and clearly outlawed by the Geneva Convention.) Read the rest of this entry »